April in Costa Rica makes up for the previous two months in terms of holidays. The following table shows that there are a minimum of 3 and up to 6 paid holidays in Costa Rica in April depending on whether you are a public employee or not.

It all centers around Easter Week, Easter this year being on Sunday, April 4. Holy Thursday, Good Friday and Easter Saturday are mandatory paid holidays for all, but if you happen to be a public employee you get three more paid days, Monday through Wednesday, completing the whole week as vacation. It`s no wonder there is a rush to the beaches at this time of year to take advantage of the early summer.
---
Broken News


(All the News That's Fit to Reprin

t)
The Race to Replace
To replace the President of the Republic that is.
The Costa Rica constitution does not allow the same person to immediately succeed himself or herself. If one wants to run again he/she must wait out one term before doing so. That, plus a multiparity system that has evolved since the founding of the Second Republic in 1949, has resulted in a widely open field in most elections for new candidates of all stripes and philosophies and, for that matter, the encouragement of many different parties.
At the moment the press reports that there are some 28 people (!) who have expressed interest in running for the Costa Rican presidency as of March 2022. Some of these people wish to be associated with one of the parties or, in some cases, would be willing to run with a new party their followers create or, in other cases, may be willing to run as an independent. There are ten persons alone in the PLN (Partido Liberación Nacional) party who are seeking the top job. There are four persons each in the PUSC (United Social Christian Party) and PAC (Citizens Action Party) and there are ten more in a variety of parties hoping to carry other banners.
See the second feature article below (Golden Gringo University) to get an idea of the complexity of the multi-party system here. In the meantime there is no shortage of candidates, or would-be candidates for the next presidential election.
This is going to be an interesting learning experience for new citizens like GG.
Rationalizing Rail
While the Chinese are shaking out the eight new self-propelled rail cars they provided Costa Rica under contract, the South Korean National Railway (KR; evidently the South Koreans are not as big on acronyms as Costa Rica) has been engaged to do a feasibility study here on renovating some 98 kilometers of railway line on the San José to Puntarenas line.
KR will work with Costa Rica`s rail company, Incofer and two engineering companies to produce recommendations and cost estimates. Then it will be the Asamblea Legislativa`s responsibility to approve the loans required to do this. The objective of course is to reduce central valley traffic congestion.
Vamos a ver (we`ll see what happens). Personally I`m holding out hope for an eventual Orotina to Golfito spur that would run south parallel to the Costanera shore and produce a two train trip from Quepos (and other coastal communities) to San José.
Taming Space, and The Budget
Dr. Franklin Chang-Diez
OK, so last month we reported that both Nicaragua and Costa Rica are planning Space Agencies.
The Costa Rican effort is headed by Dr. Franklin Chang-Diez, a Costa Rican by birth and, like GG, a dual citizen of Costa Rica and the United States. Dr. Chang-Diez has a B.S. in Mechanical Engineering from the University of Connecticut and a PhD in applied plasma physics and fusion technology from the Massachusetts Institute of Technology. He is a veteran astronaut of seven trips to space where he logged over 1,600 hours and he is also in the NASA Astronaut Hall of Fame.
Chang-Diez is a founder and director of Ad Astra Rocket Company, based in Guanacaste, Costa Rica where they are currently working on a plasma rocket engine that may turn out to be the propulsion system NASA will use for a trip to Mars. The Guanacaste site is also where a new high-tech space radar is being installed in April.
Despite the fact that a Space Agency bill was recently passed by the Asamblea Legislativa, Chang-Diez is well aware that the country will be pursuing this in the middle of a national economic and fiscal crisis. He suggests that, to start, the new agency can be nothing more than an office and an advisor, the important thing being that we have communication with other similar agencies across Latin America and the rest of the world.
Sounds to me like private investment might be the way to go for bigger things.
UPDATE: President Alvarado signed the Space Agency bill on March 26 while reiterating there is no money to fund the agency.
Another Inspiration for Space
Victoria With Mom (Kimberly), Dad (Carlos) and Brother (Diego
Franklin Chang-Diez (above) decided at an early age that he wanted to be an astronaut and, after much study, training and determination he reached his goal. It`s understandable that he would inspire other young people to follow in his footsteps; like a young lady named Victoria Gonzales, a 13 year old from Cartago.
It all started with her grandmother who had one time aspired to be an astronaut herself, and who had been sent a number of photos taken from space. She gave them to Victoria and the spark was lit. Victoria is well aware that the goal she has chosen is long and intense and requires academic accomplishment as well as physical abilities. Who inspires her? Her parents. Who are her heroes: Franklin Chang-Diez, Sandra Cauffman (a Costa Rican electrical engineering and physics specialist at NASA) and Elon Musk (founder of SpaceX). 
Future Astronauts in Training at Space Camp
One of the first steps in reaching her goal is to attend NASA`s Space Camp at the Marshall Space Flight Center in Huntsville, Alabama in 2022. At Space Camp, students are immersed in astronaut training techniques using equipment adapted from NASA's astronaut program. They learn about space hardware, enjoy an educational water activity and experience a spaceflight mission while learning about aerospace career opportunities. (GG wants to go to)
When Victoria heard about Space Camp she decided she wanted to go. She also decided she would pay for it herself ($549 fee + travel expenses) and launched a line of personal jewelry, "Virginia`s Bracelets". A well-known Venezuelan jewelry designer got wind of what Virginia was doing and offered her exclusive distribution in Costa Rica of her products (can`t wait to see the line of space jewelry).
As Thomas A, Edison said: "Most people miss Opportunity because it is dressed in overalls and looks like work." I`m confident we`ll hear a lot more from Miss Victoria; what with her attitude and drive the sky`s the limit...wait a minute, actually it isn`t the limit with her.
Public Employee Mandatory Retirement at 50
Not at age 50 but at 50 years public service. The new president (last year) of the national assembly (Asamblea Legislativa), Eduardo Cruickshank, in March reminded public employees that the law requires that after 50 years of public service, they must retire or find work elsewhere. Purportedly there are some 1,860 people in public service that exceed that limit.
Says Cruickshank: "The proposal seeks to remove pressure on public finances in the payment of annuities and open up jobs for new generations of workers to access the public service."
Out with the old, in with the new, eh.
Airport Gets Customer Experience Award
The Guanacaste Airport, officially known as the Daniel Oduber Quirós International Airport (LIR), located near Liberia, has been recognized for the third consecutive year for quality of customer service. The award comes from the ACI (Airports Council International) for the Latin American and Caribbean Region in the two million passenger category.
Other airports receiving this commendation were:
Curaçao International Airport – Curaçao, Netherlands Antilles
Aeropuerto Internacional José Joaquin de Olmedo – Guayaquil, Ecuador
Punta Cana International Airport – Punta Cana, Dominican Republic
Quito International Airport – Quito, Ecuador
Said César Jaramillo, General Manager of CORIPORT, the airport concessionaire. "We have an airport community committed to their work who provide quality service and hospitality,"
Nice work folks.
Hi-Way Robbery of Airlines Crew
This experience won`t win an award (except perhaps for courage). The flight crew for American Airlines Flight 1204 was being picked up at about 3:30 in the morning to meet their departure time of 5:20 to Miami. On the road to the airport the American Airlines van, which was well-marked as such, hit a plastic box in the middle of the road. The van stopped to clear the wreckage from below.
When the driver got out, a man suddenly jumped into the driver`s seat brandishing a knife. At the same time another opened the van`s sliding door and waved a gun at the crew. It`s interesting to note that no demand was made for wallets or money, just electronics like cell phones and computers. Costa Rica is not normally listed on the list of difficult or dangerous flight destinations for American or other airlines. But some others, such as Caracas, Venezuela are so listed. American Airlines finally pulled out of Venezuela three years ago after government people not only did not protect their interests but stole ticket proceeds and some of their military pulled baggage off flights and looted them.
After the AA robbery there were Immediate changes instituted by the airline and the security personnel both of SJO and American Airlines such as unmarked vans and different routes to the airport.
This is not Caracas amigos; me thinks those robbers should get a free, one-way ticket to Devil`s Island.
¡Pura Vida!
---
Economic Drumbeat
(Costa Rica Business Happenings)
Viatris Opens Operations Here
Viatris, which was formed by the merger of the Upjohn Division of Pfizer and U.K. based Mylan last year, has begun its operations in Costa Rica. The initial effort calls for the expenditure of $1.4 million for an office facility and the hiring of 56 employees. The new operation will be responsible for sales and distribution in Latin America and the Caribbean.
Viatris is reportedly the sixth largest generic drug manufacturer in the world and owns such brands as Viagra, Xanax, Lipitor and a whole host of "generics, including branded and complex generics, biosimilars, and over-the-counter (OTC) drugs and for the emergency treatment of severe allergic reactions, EpiPen."
The company expects further expansion in 6 months to a year but offered no information at this time on how to apply for the new openings.
Sixaola Bridge Opens
Now That`s a Real Bridge
After only seven years in the making (tongue in cheek), a new bridge has been constructed to connect the major coastal highway between Costa Rica and Panama on the Caribbean side.
GG had used the old bridge some ten years ago trying to get to Boca del Toros, a Panamanian Island Group about 30 miles south of the Costa Rican border. The crossing back then consisted of a railroad bridge that had been declared unsafe for railroad traffic and which had been designated for walking people only.
But now it appears we have a first class bridge that can handle all vehicle weights as well as foot traffic (separate left lane in the photo). The bridge was opened and dedicated on March 4, 2021 and is a definite improvement over the old railroad trestle with the see-through floor.
Fitch Financial Rating for Costa Rica Unchanged
"Many countries seek ratings from the largest and most prominent credit rating agencies to encourage investor confidence. Standard & Poor's, Moody's, and Fitch Ratings are the three most influential agencies." - Wikipedia.
With that said, Fitch Ratings recently decided to retain their rating of Costa Rica as "B" with a negative outlook.
This is based on the high debt ratio the country has developed: "higher borrowing costs combined with a continuous increase in the debt burden have driven a steep rise in Costa Rica's interest bill. Interest payments rose to 35.2% of central government revenues in 2020" the report said. To get an idea of how serious this number is consider the U.S. Fitch Rating of AAA including a stable outlook. Another metric is the percent of the budget devoted to interest payments; U.S. 5.3%, Costa Rica 35.2%.
Fitch is assuming that the Costa Rican congress will pass the IMF loan recently negotiated by the government but they also point out the history here of "legislative fragmentation" causing delays on items like this. (see the Golden Gringo University article on Costa Rican government structure below for more info on legislative fragmentation)
¡Pura Vida!
---
Latin America Updates

(Major Events In Neighboring Countries)
El Salvador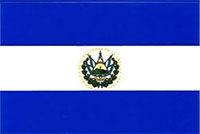 Results from a congressional and municipal election on February 28 show President Nayib Bukele, along with his Partido de Nueva Ideas (New Ideas Party) along with their legislative partner Gran Alianza Nacional (GANA) party will garner a total of at least 56 of the 84 congressional seats in their Assembly. That`s a 2/3 majority on almost anyone`s calculator.
The legislature will take office on May 1 and their first order of business will be to elect five Magistrates to the Supreme Court, the Attorney General and the Human Rights Ombudsman. During his first two years in office Bukele was often in conflict with the legislature, the Supreme Court and others but the polls currently show him enjoying a public approval rating of about 90%.
Costa Rica has appointed a new ambassador to Nicaragua, one Xinia Vargas Mora, a 40 year veteran of the Foreign Ministry. Sra. Vargas is a lawyer and holds advanced degrees in education and diplomacy.
Señora Xinia Vargas Mora
The Costa Rican ambassador position has been vacant since 2018 when, during the turmoil caused by the Ortega administration where paramilitary soldiers were roaming the country severely punishing demonstrators to the regime. The ambassador at that time resigned to become head of Costa Rica`s Intelligence and Security Directorate and the position was not filled until now.
Señora Vargas takes up her position on May 1.
¡Solo Bueno!
---
MARKING THE BICENTENNIAL


(Celebratory Tower Envisioned For Costa Rica)

September 15, 2021 will mark the 200th anniversary, or bicentenario (bicentennial) of Costa Rica`s independence from Spain. Every Independence Day here is celebratory, not just the specific day but, indeed, the flags often wave throughout the entire month of September. I have to believe the bicentennial will be even more enthusiastic this year with many people thinking: what can we do to make the occasion even more dramatic. 200 years, wow!
#1 Artist`s Rendering of Torre del Bicentenario
#2 Some Green Areas
#3 Office Pavilion
#4 Train Stop Bicentenario
Inverso Architects - The Hammonds
How about a Bicentennial Tower?
Yup, that`s right, a bicentennial tower has been "envisioned" for San José (that means to me that funding has not been achieved nor construction started nor the completion date determined). The concept is nevertheless intriguing in its concept and unusual design.
The local office of a major international architectural firm (located in the hills of Escazu), Inverso by name, has designed the basics of such a tower, to be called in Spanish, Torre del Bicentenario or Bicentennial Tower.
If the project is pursued it would result in the tallest building in Central America, rising to 65 levels and 294 meters (965 feet). It`s likely location would be in the La Sabana area of San José, perhaps across from the National Stadium. The tower has been designed to reflect the theme that compliments modern Costa Rica, namely, a reverence for environmental concerns. Even the spiraling design on the outside of the tower causes the tower to resemble a tree.
When I first looked at the tower at right (#1), top level, I thought something was wrong with all those dark spaces, as if they were unfinished. Heck no, those are green areas, a sample of which is shown on the next picture down (#2). Now that explains why you can only realize 65 levels on a building 965 feet tall (that would be up to 95 floors in a Gringo calculation). Whether or not the design is commercially and financially feasible is yet to be determined.
The next picture down is a rendering of an office pavilion (#3). Wouldn`t that be a nice place to have an office with the entire Central Valley at your feet. (Pizza delivery? - 65th level please!)
In picture #4, the concept envisions a train station at the base of the tower where the new electric trains currently being tested and shaken out in San José would make a passenger stop. If you lived in the right part of town with this as your office, a car or even a taxi would be unnecessary to reach your destination (for those country tours, just rent a car like GG does). That also supports the objective of lighter traffic in the Greater Metropolitan Area.
Torre del Bicentenario is the brainchild of Daniella Hammond, LEED™ AP BD+C (those letters are of import in the architecture industry but I don`t presume to know what they mean other then to have read somewhere that LEED is an industrial designation and involves a professional award/prize). The tower is also the co-brainchild of the other Hammond, Richard by name, a cofounder of the Inverse Project.
The Hammonds are truly citizens of the world, having been born elsewhere, she in Germany and he in Zimbabwe. There architectural design experience includes two decades and dozens of successful projects around the world from Los Angeles to Cape Town, South Africa, having received several awards for their work. Their projects in Costa Rica have included, among others, Torre San José, the Costa Rica Gold Museum, the Costa Rica Convention Center and the Cafe Britt HQ Building. In addition, the Hammonds have designed and completed projects in Guatemala, Dubai, Brazil, Honduras, California (Google Headquarters, Disney Store HQ), and many other places.
GG wishes the Hammonds the best of luck in bringing a distinctive and appropriate national landmark to Costa Rica. Now who will step up and secure the funding for such a project? With the federal budget in difficulty it`s unlikely to be the government. But a consortium of successful businesses operating here just might cut the deal along with, perhaps, a general fund appeal to the Costa Rican populace. After all, it is a Costa Rican monument that is unlikely to be topped for at least another 100 years.
(P.S. I looked up the height of the Empire State Building and found that it`s 381 meters while the Torre del Bicentenario would be 294 meters)
¡Pura Vida!
---
Rumble and Weather Talk



(Shaky Happenings and Weather Observations On or About the Pacific Rim)
Rumble Talk
San Cristobal 9 March, 2021
On Tuesday, March 9, the tallest active volcano in Nicaragua (1,745 meters or about 5,700 feet), by the name of San Cristobal, and located in the northwest corner of the country (220 km north of the Nicaragua/Costa Rica border and only 30 km south of the Nicaragua/Honduras border, as the ash flies) erupted in mid-day. There was one strong explosion followed by a half hour of strong ash-spewing accompanied by a strong sulfur smell. Much of the ash fallout occurred in the nearby town of Chinandega (population 136,000). No injuries were reported from the blast.
The event included considerable rumbling of the volcano making locals uneasy. The volcano has had a nearly continuous record of activity over decades and the last significant event occurred in 2012.
A few days later in Guatemala three of the country`s nine active volcanos decided to erupt at the same time (i.e., within a day or so). Here`s a video report from Sky News that has some excellent video footage: Three erupting volcanoes cause panic in Guatemala - YouTube.
"Moderate and strong eruptions were registered in the Pacaya volcano, about 50 Km from Guatemala City," the Institute reported. Ash plumes reaching up to 4,000 meters high are dispersing at a distance between 20 and 25 Km to the west and northwest of the volcanic cone. In addition, the 3,763-meters-high Fuego volcano recorded 11 weak eruptions and ash plumes rising to 4,500-4,800 meters above sea level.
Lightning Fatality
Katherine Diaz Hernandez
Katherine Diaz Hernandez, considered El Salvador's top woman surfer and a Tokyo Olympics hopeful was killed by lightning while practicing on a beach near her home. Katherine was preparing for May's International Surfing Association (ISA) World Surf Games, which is a qualifier for the Tokyo Olympics.
After being struck several revival attempts were unsuccessful.
¡Pura Vida!
Check Out Recent Earthquakes Around the World Posted by the

U.S. Geodetic Survey:
Recent Quakes
---
Search the Golden Gringo Chronicles Archives for Topics That Interest You
You can use our Archives to search for anything that has been written in more than 260 feature articles of the Golden Gringo Chronicles plus find Broken News items and ROMEO restaurant reviews. Enter your topic or item to search in the Google Search Routine below and follow the links offered from the search results.
Suggestion: Enter only a simple, precise and unique as possible keyword or two in order to narrow the number of references retrieved:
Golden Gringo Chronicles - Enter Search Here
Readers: Our publication is open to suggestions regarding future articles and will accept pieces written by others but we reserve the right to decline anything that the editorial staff (that's GG) thinks is inappropriate for this format. Send proposals, comments, suggestions, ideas, meaningless statements and jocular observations concerning the Chronicles to GG here: gg@goldengringo.com.
---
Golden Gringo University

(Understanding the Costa Rican Republic)
The idea behind Golden Gringo University is to present educational topics of wide interest to expats who have recently moved to Costa Rica, or to future expats who might be thinking of moving here, or to those who simply visit here frequently. The goal and objective of Golden Gringo University is to provide accurate information that readers will find helpful in their efforts to be a good expat, a resident in, or a visitor to, Costa Rica.
The information presented here is believed to be the best available at the time it was published but rules and regulations of the Government of Costa Rica change frequently so we believe you should confirm with a government representative and/or a professional intermediary what is suggested here BEFORE you begin the process yourself.
Now to the topic for this month. As a new citizen of Costa Rica I feel bound to learn more about how the government is organized and how I should participate as a responsible citizen. So here`s the GGU study topic for this issue:
Understanding the Costa Rican Republic
I Think Señor Madison Was Comparing a Republic to Monarchy
GG became a citizen of Costa Rica on June 6, 2020 with the issuance of my citizen number and cédula (identification card). That citizen card will not need to be renewed until the same day in 2030 (nary one border run will be necessary any more - ha, ha, ha, ha, ha). In the meantime I feel that I have to be about learning the political system here including the parties, their beliefs and policies and how they have governed or would govern. A better understanding of the system would allow me to be more knowledgable in the selection of parties and candidates that I may find most attractive to support.
Costa Rica is a constitutional republic having a basic structure of government much like the United States in that, in addition to having a constitution there are three branches of government; the Executive which is lead by the President, the Legislative Assembly currently consisting of 57 Diputados, and the Courts. Beyond those general similarities there are considerable differences between the two countries in all three areas as well as in the constitution that I hope to explain or at least summarize here and I will use the differences between the two countries as a comparison.
The Constitution
The U.S. Constitution, first ratified and published in 1789, was originally written in the style of calligraphy on four large sheets of paper by a clerk in Philadelphia for $30. It consisted of seven articles totalling 4,543 words (can`t resist saying that`s about one half a Golden Gringo Chronicle edition). With the addition of the 27 amendments, which were added later, the word count now totals 7,591 words. The original document contained only the 7 articles; it was, and is, the oldest and shortest written Constitution of any major government in the world. For more information and fascinating facts about the U.S. constitution, go HERE.
The first republic of Costa Rica was established in 1848 (27 years after independence from Spain) and ran for a hundred years before giving way to the establishment of the Second Republic in 1949 after a bitter civil war. The current Costa Rican constitution dating from that period totals 15,444 words organized into 197 articles. The constitution establishes the three branches of government, sets limits on the power of each, sets a framework on how legislation is developed and approved and defines the scope and responsibility of the several courts of the judicial system.
The Presidency
Current President Carlos Alvarado
1st Veep Epsy Campbell Barr and 2nd Veep Marvin Rodriguez Cordero
The President and chief of the Executive Branch of Costa Rican government is a position elected every four years, the next election being in February 2022 then the next after that in 2026 etc. What differs from the U.S. is that an elected president here is limited to one term, after which he or she must wait out one term before they may run again.
This requirement is termed "the principle of alternation" and I suspect that los padres fundadores (founding fathers - i made that up) were well aware of a long term problem in Latin American countries (and elsewhere in the world) with leaders who don`t want to leave office when their term is up and consequently set up a rolling presidency tantamount to a dictatorship. There are several other restrictions in this vein relating to previous terms that, in effect, limit the president to a total of eight years in office.
The executive here in Costa Rica includes two Vice Presidents who act similarly to the U.S. VP in terms of filling in for the President. In Costa Rica they do so at the pleasure of the President and usually in the order of their nomination (1st Vice President, 2nd Vice President). There are three requirements to run for both President and Vice President: 1) must be a Costa Rican by birth (that leaves GG out - and I think I`d make a cool Veep) and a citizen in good standing; 2) a layman or a laywoman (remember that the official religion, also in the constitution, is Roman Catholicism) and 3) over 30 years of age.
The Legislature (Asamblea Legislativa)
The structure of the legislature here is unicameral meaning there is only one legislative body, the Asamblea Legislativa. This is unlike the U.S. which is bicameral, i.e., consisting of two bodies, the House of Representatives and the Senate. By force of constitutional requirement the current total of deputies in the Asamblea Legislativa is set at 57. Should it be required or desirable to change that in the future a constitutional amendment would be required.
Asamblea Legislativa in Session Complete With All Their Electronic Gear and Covid Masks
Thinking about the concentration of representation a bit (and being unable to relieve myself of my engineering tendencies) I calculated the density of representation of both the U.S. and Costa Rica based on their populations; 5.1 million here and 331.0 million in the U.S. Based on the number of representatives per 100,000 people, the concentration for Costa Rica = 57/51 = 1.1 representatives per 100,000 people while in the U.S. it would be (435 in the house, 100 in the senate = 535 total) = 535/3310 = 0.2 reps per 100,000 people for the U.S.
The first shock came when I realized that I`m no longer in a two-party system like the U.S. ( with an occasional third party thrown in for amusement). In Costa Rica there are many political parties and new ones seem to be formed each election year. The major effect of this of course is to fragment the vote and this has often caused, like it did in 2018, a runoff of the two top vote getters for President but who did not get the constitutional minimum of 40% of the vote.
Below is a chart of the political party distribution of the current legislature showing the number of seats by party. There is no party currently with more than 30% of the seats (PLN) giving emphasis to the development of coalitions, but even if the two top parties joined in agreement they still would not have a majority (29); a minimum of three are needed to form a coalition that achieves a majority. Note that the party flags here are important because they are widely used up to and including the election. At election time It`s not uncommon to see caravans of cars cruising the streets, flags waving in order to drum up enthusiasm for their party.

It`s interesting to note that up until the early 2000`s the country was basically a two-party system with power essentially divided between the National Liberation Party (PLN) and the Social Christian Unity Party (PUSC). The change started in 2002 when the Citizens Action Party (PAC) emerged as a political force and following that in 2006 other parties emerged transforming the political structure to a more highly fragmented multi-party system.
The press has been active recently with doubt about the viability of the PLN party. That party had been the dominant party for several past elections but in the last two, PAC has made significant inroads, electing the current President and securing the second position in number of seats in the Asamblea,
The Courts
If you think the multi-party political system was complicated wait until you see the court system. The following is from the Encyclopedia of the Nations:
"The judiciary consists of justices of the peace, lower courts, labor courts, a court of cessation, two civil courts of appeal, two penal courts of appeal, and the Supreme Court, the highest court in the land.
Justices of lower courts are appointed by the Supreme Court, but justices of the peace are appointed by the minister of government acting for the president. Capital punishment has been abolished. The judiciary is independent of the legislative and executive branches and assures fair public trials. Public security forces generally observe procedural safeguards established by law and the 1949 constitution. The constitution prohibits arbitrary interference with privacy, family, home, or correspondence. Judges may approve use of wiretaps in limited cases, primarily to combat narcotics trafficking."
The Supreme Court (Corte Suprema) is the highest Judicial level in Costa Rica and is composed of 22 justices chosen for eight-year terms by the Legislative Assembly. Justices are automatically reelected for an additional eight-year term unless the Legislative Assembly votes to the contrary by a two-thirds majority. The Assembly also names 25 alternates from a list of 50 names submitted by the Supreme Court, and vacancies on the court are then filled by lot from the list of alternates. Relatives of incumbent justices are ineligible for election. The Supreme Court, by a two-thirds majority, can declare legislative and executive acts unconstitutional.
The Supreme Court is composed of 4 chambers: First Chamber: constitutional matters; Second Chamber: criminal matters; Third Chamber: Civil, administrative and agrarian matters; Fourth Chamber: Civil, succession law, labor and family law. All chambers consist of 5 judges except for the Civil-administrative chamber, which consists of 7 judges. The Constitutional Chamber of the Court can declare acts as unconstitutional, for which a two thirds majority is required.

Part of the court system is the TSE or Tribunal Supremo de Elecciones. This court is charged with supervising all elections about the country from local races and up to and including the presidential election. This court is also charged with maintaining the national registry and the issuance of personal identity cards (cédulas) for citizens. This was the court that GG had to deal with in obtaining naturalized citizenship.
Wow, that`s a lot to absorb.
_____ _____ _____
To see other topics covered under the umbrella of Golden Gringo University go HERE.
¡Solo Bueno!
---
¿Que es Eso? Department (¿What is That?)
Nice fly, pretty fly, where are you from?
Are you really a fly?
Answer in
What's-in-a-Word
section below.
¡Pura Vida!
---
Health Stuff
Note: The information given in this section is offered as news information only and does not indicate GGC confirmation or denial of the accuracy of the treatment or a recommendation to pursue it, nor can we or do we guarantee the efficacy of the results nor validity of the conclusions proffered. (How's that for a disclaimer amigos?)
How Are We Doing With the Vaccine(s)?
Here`s a summary of status and public announcements about our efforts with the vaccine:
Group I candidates for the vaccine (health workers, prison police, long-stay homes and other care givers) have been virtually covered for vaccination at this point.
Group II (over 58 with no particular complications is well underway); there are more than one million people in this group. GG got his first shot in this group on March 9 with a schedule for the second one 21 days later on March 30 which was accomplished and completed the plan.
Costa Rica has negotiated an addendum to it`s original contact with Pfizer to add an additional 1,000,000 doses to it`s contract bringing the number from that source up to over 4,000,000 doses. The number of doses provided from this source has been increasing steadily over the past two months. As of March 30 Pfizer had delivered 25% of its original contract or about 750,000 doses.
Recent Israeli studies on vaccinated patients (measured on vaccinated patients two weeks after the second dose) showed that the vaccine blocked 94% of asymptomatic infections and 97% of symptomatic infections.
The CR Ministry of Health reports that 0.7% of vaccinated people report "some type of event - supposedly attributable to vaccination or immunization (headache, fatigue, fever, skin rashes). GG had a pain in his arm for one day.
The Health Ministry is monitoring the events surrounding the use of the AstraZeneca version of the virus in Europe where several countries (Netherlands, Norway, Ireland, Denmark, Austria) have suspended its use until a review of side-effects is made. This version of the vaccine is not planned to be received here until May at the earliest.
Herd Immunity is what happens when a significant percentage of the population has been vaccinated and/or contains anti-bodies from contraction the disease. On the basis of the current vaccination rate of two doses and a target of 70% to herd immunity, the Health Ministry calculated in mid-March that herd immunity would take another 727 days or 1.99 years. That prompted a review by the government on the vaccination strategy to speed up the process.
Vaccinated Need Not Isolate from Positive Contact
A new National Guideline issued on March 8 stated that people vaccinated against COVID-19 who are in contact with a person positive for SARS-CoV-2 will be considered low risk and will not have to isolate. The rule details are here:
have completed the vaccination schedule for COVID-19 (two doses).
14 days have elapsed after completing the vaccination schedule.
And there are no symptoms.
For health workers, prison police, officials of long-stay homes and caregivers of vulnerable groups the rules are different and more restrictive and individuals falling into these categories should check the "Situacion Nacional" page at the Ministry of Health for application to themselves.
GG entered that two week post/vaccination period on March 30 and will complete it on April 13.
AstraZeneca Vaccine Showing Potential Problems
A number of European countries have "paused" the use of the AstraZeneca Covid-19 version. Those countries include Italy, Spain, Portugal, Slovenia and Cyprus, while Austria suspended the vaccine in early March. In mid-March Denmark, Iceland, Norway and Bulgaria, Estonia, Lithuania, Latvia and Luxembourg also halted the use of the Oxford University-developed vaccine.
This was following reports of complications with blot clots after injection with the vaccine. International health organizations such as WHO were still not ready to issue a caution. AstraZeneca also published a report claiming thrombotic events were actually lower in patients that had their vaccine than in the general population as a whole.
Near the end of the month AstraZeneca-U.S. released a study showing the Oxford University developed AZ vaccine is 79% effective in preventing transmission of the disease and virtually 100% effective in preventing serious infection, hospitalization and death.
Costa Rica Health Ministry plans call for adding the AstraZeneca vaccine, as a supplement to shipments of the Pfizer vaccine, beginning in May.
¡Pura Vida!
---
Travel Quote of the Month
¡A Cachete!
---
GGC Publications Group is the parent organization that publishes the Golden Gringo Chronicles as well as a number of books and paraphernalia related to the Chronicles and Costa Rica. The GGC Bookshelf also includes works from a number of other authors that belong to the Quepos-Manuel Antonio Writers Group in which GGC has been a founding member.
Here are the books currently on our bookshelf:
The Chronicles as a Narrative
Mariposa - English
Mariposa - Español
Small Business Guide
Read More
Read More
Leer más aquí
Read More
Overcoming Drinking
Making Time Count
Spiritual Love Connection
Murder or Suicide?
Read More
Read More
Read More
Read More
Getting Around the Capital
Retiring in Costa Rica
World War II True Story
What's the Sleuth Up To?
Read More
Read More
Read More
Read More

There's Room for
More on the QMA Writers Group Bookshelf

Keep Writing Amigos!
Read More
All of the above books are available on Amazon.com and the "Read More" links above will lead you to them. You can find more detail on all of them on our GGC Publications Page.
GGC Products Store
GGC Publications also offers some accessories and paraphernalia related to the Chronicles and with Costa Rican themes, to wit:
T-Shirts:

a. Golden Gringo Chronicles with Logo,
b. Official Golden Gringo with Monkey on Banana Hammock,
c. ¡Quepo en Quepos! ("I Fit In Quepos!") with Photo of Quepos,
d. Wanna Monkey Around? - Come on Down! (shown) with Photo of White Faced Monkey,
e. It's OK to be Slothful with photo of Three-Toed Sloth.
The t-shirts are available in several themes, colors, styles and sizes. See them all HERE.
Coffee Mugs:
a. Golden Gringo, b. Wanna Monkey Around?, c. It's OK to be Slothful
See them all HERE:
What's life without a great cup of Costa Rican coffee? And it tastes even better in a Golden Gringo Chronicles mug!
To see ALL the products available in the Golden Gringo Store go here: GGC Store.
---
What's-in-a-Word


"Tell me and I forget; teach me and I remember; involve me and I learn"
–

Benjamin Franklin

Answer to Que Es Eso?
Other Types
of Cicadas
It`s not a fly but a cicada, in this case a Turquoise Cicada (left). Pretty little devil isn`t it.
There are literally thousands of species of cicadas around the world existing in wet and dry climates. They are often seen in groups on the bark of trees. When in groups they join in an unmistakable chorus of song that travels through the countryside. When in large swarms they can devastate foliage just like shown in the movie Ten Commandments.
The picture of the turquoise cicada above was reportedly taken near the beach in Manuel Antonio.
¡Pura Vida!
---
ROMEO Corner
(Retired Old Men Eating Out)
El Wagon
Location: On Manuel Antonio road to the beach across the street from the Costa Verde Hotel Reception.
Hours: Monday to Sunday (12pm+), Lunch and Dinner
Parking: Limited near the restaurant.
Contacts: Tel: (506) 4000-1543;
Website: https://www.elwagonpizza.com/
Reviewing ROMEOS: Bob N., Julia S., Roger C.
To Review Our Rating System Go Here: R.O.M.E.O. Rating System
El Wagon Main Dining Room
This is one of several restaurants in the Hotel Costa Verde complex that also includes El Avion, La Cantina, Anaconda and La Baguette. All of these restaurants have either a view of the Pacific or of a jungle expanse; El Wagon being of the latter variety. The menus and offerings among these properties has been designed for the hotel guest by the hotel management to compliment each other .
The restaurant started as a converted wooden rail car that was restored to its original beauty but now incudes a large, attached main dining room (photo right). A couple of comments were made about the relaxed atmosphere due to the jungle around us on all sides except one, that one edging on the main road and occasionally producing some traffic noise. The main dining room has a very artistic mosaic tile floor, altogether a very pleasant dining atmosphere. The composite score for ambiance came in at 4.3 out of a maximum of 5.0 sloths.
Although wood-fired pizza is one of the restaurant`s main offerings, there are hamburgers, hot dogs, wraps, pastas, nachos and salads.
GG, thinking his choice would be lighter for lunch, selected a chicken nachos plate. Wrong. It consisted of a huge mound of interlaced nachos containing chicken, refried beans, melted cheese and topped with plain yogurt. Very tasty but I couldn`t finish the whole thing. A gin michelada (tall glass with a salted rim packed with ice and the juice of a one limone and into which is then gradually poured a bottle of ginger ale (the "gin").

Other ROMEOs selected a vegetarian pizza and a very large beef burger. The burger got a top rating and the composite score for food quality overall came in at 4.0/5.0.

.2
$$$.8

Value Index= 111
Service was provided by a gentleman who was very polite and helpful. I noticed from the menu that the chicken tacos dish included jalapeño peppers. "Could they be removed?" asked GG. "Sure, no problem." That also tells you he`s making it fresh. The composite score for service was 4.2/5.0, making the average of ambiance, food quality and service 4.2/5.0
My chicken taco dish and the gin michelada came in at just about 7,500 or about $12.40 and the composite score from all the ROMEOs for cost came in at 3.8/5.0. This yielded a Value Index of 4.2/3.8 or 111, mid-range in our ratings history for the area.
The ROMEOs can confirm that El Wagon continues to be a good alternative for a meal in Manuel Antonio at a reasonable cost.
¡Solo Bueno!
---
Opt-In Here to Receive Your Free Monthly Copy Of
The Golden Gringo Chronicles

The Golden Gringo Chronicles is a free newsletter that is non-political, non-commercial and, hopefully, informative and entertaining. By signing up you will receive an email each month around the first of the month giving you the links to the latest edition as well as to each individual feature and departmental section.

CLICK HERE TO SIGN-UP FOR THE GOLDEN GRINGO CHRONICLES
or Email me at gg@goldengringo.com, or use our Website at: www.goldengringo.com

---
Bob Normand, Editor &
The Golden Gringo
Pura Vida!
To Contact GGC World Headquarters (yuk, yuk) to makecomments, suggest topics or criticize my bad jokes, just send an email to: gg@goldengringo.com.
Be pithy but kind; I'm sensitive.


Unsubscribe from Golden Gringo Chronicles