The Golden Gringo and the entire staff of GGC Publications (guess who that is) wish you and yours every blessing and good wish for the holidays (whatever they may be).
| | |
| --- | --- |
| No holiday in March in Costa Rica - Waaaahhhh! | |
---
Broken News


(All the News That's Fit to Reprin

t)
Uber, Didi, BeeGo and Others - Transport Apps Are Booming
First there was Uber, then the Chinese outfit Didi jumped into the pool; now some bright tekkies have come up with a similar "platform" that virtually anybody can join. In Costa Rica it's called BeeGo and if you're an independent taxi or any taxi for that matter your can get the app and be connected similar to Uber and Didi. And there are even more apps to be seen - evidently if one transport software app is a good idea, why not have a dozen of them?
BeeGo signed up a group of 380 Taxistas (think of the red taxies here) bringing their subscription drivers up to over 700 in the country. The subscribers, according to BeeGo, are required to pass safety tests, quality standards, car inspections as well as providing a clean police record.
In addition to BeeGo there are three other Tico-based apps: Boon (Facebook page only at this point), Ultra (also Facebook) and SMRides (yup another Facebook). No one ever said that apps flowed slowly from Ticoland's new silicon valley (the Central Valley).
Another new and non-Costa Rican app is called inDriver, this one a Russian entry to the personal transport app business (that's what GG calls these things; perhaps there's a better name). With inDriver you can make an offer concerning the amount of the fare you would like to pay to the driver and it might be accepted. Now that's capitalism at it's basic and basest.
May the best app win out!
"Estadio Chino" Upgrade
In 2009, not long after GG arrived in Costa Rica for retirement, the new national stadium at La Sabana Park in San José was inaugurated (I still have a resentment that they didn't invite GG to kick out the first soccer ball). Because the place was donated by China it quickly got the nickname "Estadio Chino".
National Stadium
This beautiful stadium was a complete and total gift from China to Costa Rica and came in at a price tag of some $115,000,000 (about 66 billion Colones at today's exchange rate). The side cost of this deal was that Costa Rica had to drop its diplomatic recognition of Taiwan. China also imported some 800 Chinese workers to help in its construction (I bet a bunch of them stayed and we'll have better Chinese food about the capital as a result).
Recently it was announced that the Chinese will begin a second phase of improvements for the stadium that will cost on the order of $10 million. These improvements will include upgrades in the fire sprinkler system, strengthening the lighting and electrical system as well as installing handrails in the stairways, among other modifications.
谢谢你们!Xièxiè nǐmen! (Thanks guys! - but we still like the Taiwanese)
Bed Bugs Are Back
By 1990 Costa Rica had virtually eradicated an insect with the technical name Cimex Lectularius but which were more commonly known as bed bugs ("chinches de cama" in Spanish). These tiny creatures (adults average about 7 millimeters or a quarter of an inch in length) love to burrow into wooden bed frames and use the nightly inhabitants thereof for food as they sting them.
Cimex Lectularius - Bed Bugs
The latest creatures were discovered in the frame of a bed in an apartment in Heredia, near San José and positively identified by micro entomological testing at the University of Costa Rica.
The researchers from UCR confirmed the presence of these insects and said: "Bed bugs are not known to transmit any infectious disease. The bugs are travelers, they often spread by hitchhiking on luggage, furniture, and possessions. They are not typically spread from direct person-to-person contact. Their bites can result in a number of health impacts including skin rashes, psychological effects and allergic symptoms that may take between minutes to days to appear and itchiness is generally present."
The UCR people also stated: ...populations of Cimex have rebounded worldwide over the past 10 years, possibly because of insecticide resistance, inadequate controls, and increased international travel". It is believed that the new population probably was carried here in a piece of luggage.
More to be revealed but now we know they are here so be on guard.
Carlos and His UPAD
No, not his iPAD, his UPAD. On Friday, February 21, a political firestorm broke when our president, Carlos Alvarado, announced the creation of the Presidential Unit of Data Analysis, the Spanish acronym for which is UPAD. The only problem with UPAD is that it has been operating for 18 months, therefore it was started not long after the new administration's inauguration and no one knew about it.
More than that, the amount and kind of information that can be gathered at UPAD is very widespread. Article 7 of the decree that established UPAD states that public institutions are obligated to "allow access to all information required by UPAD for the compliance of its objectives and ends". The use of UPAD is declared, also in the same decree, to be in the "public interest" which elevates it to a position above the Law of Data Protection (Law 8968).
Prez Alvarado on TV in a More Penitent Mood
Reaction to the announcement was swift and negative: 1) two criminal complaints were filed against the President's office by the Public Prosecutor's Office, 2) an official investigation of UPAD was launched by the Legislative Assembly, 3) another investigation was launched by the Office of Ombudsman (currently this is an Ombudswoman). The Office of Omsbudman was created independent of the Administration and the Assembly that and, as the name implies is supposed to represent the voice of the public.
By Sunday, Sr. Alvarado had "derogated the decree" (i.e., canceled it) and was doing his best to lick his wounds and placate the hording masses arrayed against him. He went on television to express his "mea culpas" that UPAD had not been more carefully crafted nor disclosed a lot earlier.
One has to wonder if some of those 37,000 new bureaucrats mentioned in the article below were the newly hired staff of UPAD?
¡Pura Vida!
---
Economic Drumbeat
(Costa Rica Business Happenings)
ICU Medical to Add People and More Plant
ICU Medical, Inc., billed as "The worldwide leader in the development, manufacture, and sale of innovative medical devices used in infusion therapy and critical care applications" announced it will invest $13 million in plant expansion to include a new infusion pump manufacturing line and a state-of-the-art sterilization plant.
Of the new investment, over $1 million will include a large roof top solar panel display that will provide 6% of the company's daily power needs.
ICU has invested over $200 million here during their two-decades long history in Costa Rica. The company currently employs 2,300 and will add another 100 as a result of the expansion.
Quiznos Expanding
Quiznos recently announced a plan to add five new restaurants in Central America this year including a new store in the La Sabana area in San José. Quiznos has been in a struggle to find its market strategy ever since the recession of 2007-9 when they "rationalized" the number of their stores from about 5,000 down to currently less than 1,000. In 2018, new owners of the corporation were expected to set a new strategy and more positive direction for them.
GG must admit he has visited their store on Avenido Central in San José not far from the Teatro Nacional several times over the last few years while visiting the capital. I must say I like their sandwiches better than going the other way, the ***way.
Moody's Downgrades CR Credit Rating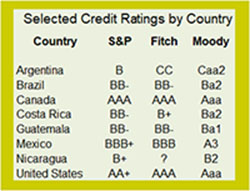 Recently announced: Moody's credit rating for Costa Rica is now B2, down from B1. At that level the rating "outlook" was changed from negative to stable, whatever that connotes. Basically, as you go down in ratings you also go down in the alphabet and it suggests that the financial condition of a country gets poorer and the purchase of their bonds becomes riskier. AAA = great investment opportunity; Caa = find another place to put your money.
There are several rating agencies and usually the most quoted are Standard & Poor's, Fitch and Moody's. The table to the left shows recent credit ratings for certain American countries including North America (Mexico is technically in that group but most people don't think that way), Central America and South America.
Number of Bureaucrats Up by 37,000
Our current President, Señor Carlos Alvarado will mark the completion of his second year in office on May 8th. He made a news splash last month when he voluntarily renounced his retirement pension before he left office.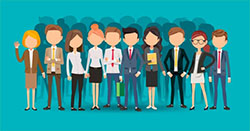 The news about him this month suggests that won't be enough. During his nearly two years in office his administration has increased the number of national government workers from just under 275,000 to 312,000, an increase of 37,000 or 13.5%. Staffing increases by department were not reported but one has to wonder how many of the newbies are related to tracking and managing the new Value Added Tax system which is supposed to improve tax collections moving the country away from large deficits.
On the heels of the staffing increase announcement the press was also reporting that the national debt is approaching 60% of GDP, a level expected to be reached this year. Current law would then kick in and freeze the salaries of some 260,000 public employees indefinitely. The good news is that it would require two years (2022) before the freeze would actually kick in - must be Tico timing at play here. The bad news is, methinks, that that kind of freezing action would likely trigger massive labor demonstrations.
¡Pura Vida!
---
Latin America Updates

(Major Events In Neighboring Countries)
Colombia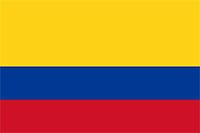 No, the GGC newsletter is not just about Uber and Transport Apps; this report on Colombia is just coincidental.
Recall that last month that Uber had decided to withdraw from Colombia (a market for them of 2.3 million users and 88,000 employee-drivers. After six years of haggling with the government they decided to pull out. The government said it found "new alternatives" to allow Uber to operate. My guess is the complaints and negative effects of shutting down the premier transport company in the country got to the politicos.
The company (i.e., each taxi) will now operate under an agreement between driver and passenger as a "rental contract" which skirts the definition of them becoming a public transport company. A taxi is a taxi is a taxi amigos no matter how you summon them.
El Salvador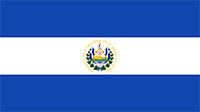 Presidents of Republics and Constitutional Democracies are often frustrated by the slow pace at which they can accomplish change.
El Salvador's President Nayib Bukele reached his breaking point recently and decided to invade the national assembly with the Army behind him in order to intimidate its members into taking action on his anti-violence bill. That bill would provide a foreign loan of some $109 million to finance his Territorial Control Plan. Bukele claims his TCP has resulted in a drop of the homicide rate of over 50% since he came to power in May of 2019.
Remember that El Salvador had the dubious distinction of leading the world in murder rate. According to U.N. reports, the murder rate there in the recent past was over 80 per 100,000 population. That and two other countries' figures, Honduras at 58 and Venezuela at about the same rate as Honduras cause the Americas to be the highest murder rate continent in the world. For perspective recall that the rate in Costa Rica is about 12.3, the U.S. about 5.3 and Canada about 1.8.
Señor Bukele's answer was to invade the legislature with the army and demand they pass legislation to fund his Territorial Control Plan which uses a combination of military and police forces to go after gangs and bring peace to the countryside. He gave them one week to pass the loan approval.
But amigo, posting the army inside the legislature, come on now.
Panama
Just as the effect of the Corona-virus is starting to assert itself on international shipping, the Panama Canal Authority is deciding to increase charges for transiting the canal.
Citing a shortage of water in Gatun Lake which feeds the canal, and vaguely blaming it on "global warming", the authority has decided to add a "freshwater charge" of $10,000 per transit for all ships over 125 feet long. That is expected to add $230-370 million in charges to global shipping costs. The planned charge will vary according to the level in the lake but how does the extra money solve the problem amigos? That went unexplained.
This fee is on top of an increase in regular fees planned for April. It's also on top of new charges of several billion dollars that started for shippers in January to reduce sulfur emissions. In addition, the shipping industry is facing some one trillion (that's $1,000,000,000,000 or one thousand billions) in investment for "new fuel technology which is needed to enable the shipping industry to meet U.N. targets for cuts in carbon emissions by 2050".
¡Solo Bueno!
---



(Rumble and Weather Talk)



(Shaky Happenings and Weather Observations On or About the Pacific Rim)
This section of the Chronicles often has reports of significant seismic activity or major, heavily-laden rainstorms. Sorry to disappoint but we seem to be in a very quiet period with regard to those items.
The only seismic activity of any significance in Costa Rica in February was near Bahia Ballena in the Osa Peninsula in the southwest quadrant of the country. Two quakes of 4.2/4.3 magnitude were recorded in the Feb 10-15 period; don't know whether or not they even felt them there but it was very unlikely we did here.
So we are currently suffering with warm (some think it's hot) beach weather day after day with virtually no rain.
We'll keep a stiff upper lip and try to survive.
¡Pura Vida!
Check Out Recent Earthquakes Around the World Posted by the

U.S. Geodetic Survey:
Recent Quakes
---
Search the Golden Gringo Chronicles Archives for Topics That Interest You
You can use our Archives to search for anything that has been written in more than 260 feature articles of the Golden Gringo Chronicles plus find Broken News items and ROMEO restaurant reviews. Enter your topic or item to search in the Google Search Routine below and follow the links offered from the search results. Suggestion: Enter only a simple, precise and unique as possible keyword or
two in order to narrow the number of references retrieved:
Golden Gringo Chronicles - Enter Search Here
Readers: Our publication is open to suggestions regarding future articles and will accept pieces written by others but we reserve the right to decline anything that the editorial staff (that's GG) thinks is inappropriate for this format. Send proposals, comments, suggestions, ideas, meaningless statements and jocular observations concerning the Chronicles to GG here: gg@goldengringo.com.
---
Weathering Costa Rica
(It's All About Water)
Mary Martin Mason is a author who lives in the mountain town of Atenas not far outside San José. Mary is a member of the Atenas and San José Writers Groups and has recently published a new book about the goings on in a fictional town in Costa Rica. That book, Casa de Doloros, is featured below this month on the GGC Bookshelf.
In this article Mary talks about one of the living "adjustments" expats need to make here, namely dealing with the heavy rainfall and one of the the fallouts from same, the dampness.
Here's Mary's offering:
Dampness: The Acid Test for Weathering Costa Rica
by Mary Martin Mason
After six years of living in magical Costa Rica, I realize that the magic is often of my own doing. Not everyone who comes with the intention of living here is enchanted enough to stay. I have observed many who arrive, claiming to have found the Promised Land before executing a biblical Exodus.  Curiously, some who appear not to fit the climate, the culture, and the molasses pace decide to remain after yelling "Tio" a few times. In examining this never ending process, I have decided that dampness is a determiner of whether one will love it or leave it. Some of us are more waterproof than others.
From January to April, tourists flock to Costa Rica without umbrellas to enjoy the endless sun. Typically, they return from whence they came.  Back on their own turf, some begin to imagine living year-round in what they think will be a perpetual summer. Alas, the first test of this resolve is surviving the May to mid-December rainy season. Following months of drought, almost every day the sky opens with a torrent.
The Yigüirro, Costa Rica National Bird
With the first downpour, Nature awakens. The dead, brittle grass resurrects into glorious green, and iguanas are flushed out of their homes in drainpipes. The plain, nondescript Yigüirro in a stellar performance demonstrates how it became the national bird of Costa Rica. Ticos believe that its song is lamenting the lack of rain, and what an unrelenting melody it is, echoing everyone's sentiments that we are tired of the dust, the march of voracious ants, and the scorching heat.
The Oropendola
After and during the first rains, the Oropendola, a huge bird with lungs and a hammock-like nest to match its size, performs its version of a rain dance. High in the trees, the Oropendola executes singing-in-the-rain acrobatics, accompanied by its anthem to the rain. Each flip around a branch reveals its bright yellow tail feathers as it intones its pleasure with the changing season.
Rain forces humans to settle into a new paradigm. The sameness of summer is broken by harbingers of the inevitable afternoon torrent. Through the black clouds comes the sound of thunder and the inevitable raindrops. Daily chores and outings are scheduled around the predictable showers.
Any activity done outdoors, construction, road repair, gardening, and especially laundry is dictated by the heavens. Laundry requires an early morning workout, particularly for me with my machine that refuses to complete the final spin cycle. After wringing each garment out by hand, I rush to get linens and clothes on the line by dawn in order to dry before the inevitable opening of the sky.
A friend and longtime resident of Costa Rica kept her deceased husband's ashes in an urn, waiting for the opportune time to return them to the Pacific Ocean he loved. Alas, several rainy seasons passed before she opened the container to find that his mortal remains had turned into cement. With great effort, she loosened some of the contents and resorted to leaving those in the jungle behind her house. She confessed to me, "This completed changes that dust to dust, ashes to ashes thing."
This time of year tests the resolve of the most ardent who arrived in Costa Rica, determined to stay the course. Here's why. It's like a wet cloud has entered your house, engulfing your clothes, your sheets, your being. Mold sprouts on outside and inside surfaces. Salt hardens in the salt shaker. Window screens buckle, and flies invade the restaurants that are open air. Books and papers turn fuzzy. A musty smell invades rooms, and the flu, called el gripe, is rampant. The Spanish word captures how the sickness puts a death vise on the lungs, squeezing breaths into hollow rasps until they evaporate into ether. Bronchitis is a common malady with coughing accentuating conversations. The elderly sneeze into their Depends.
During this season close attention must be paid to high tech devices. Here, the shelf life of a PC or a tablet can be as short as two years, requiring constant trips to computer repair shops. Smart phones, tablets, and computers succumb to the tropical effect of humidity as evidenced by my funeral pyre of electronics. Ants crawling across a television or computer screen are a harbinger of an invasion. Often, it is too late by the time the no-see-ums are detected.
Speaking of ants, this is the time of year when winged ants get amorous. Your home may serve as a love nest for that "same old story – a fight for love and glory – a case of do or die." A bathroom light can attract an army of mating couples who, after their quickies will die, their corpses carpeting the floor. After surviving a few years in Costa Rica, you can take comfort in knowing this orgy will be short lived.

Last rainy season, Costa Rica warned citizens to exercise extra caution due to the increase in illnesses. Interestingly enough, the Health Ministry did not suspend the annual August 2 pilgrimage to the Virgen de Los Angeles (for the legend and story, go HERE - ed. GG). The irony was that the faithful flock who crawl on their knees, with special requests to the patron saint of Costa Rica, are often praying for their health.
Despite all these challenges, winter has evolved into my favorite time of the year. This change accompanied a gradual adaptation to my new homeland, very much like falling in love again with an old paramour. Weathering several rainy seasons has acclimated me to a wondrous change ushered in by the first rainfall. I have come to understand that, like the Yigüirro, we humans long for a reprieve from the sameness of constant sun. We also need to dance in the rain like the Oropendola. Learning to adjust to a cleansing of the earth is necessary to keep the surroundings lush.
So, let the tourists frolic in the high season without a drop of rain, the months described as "the best time to visit Costa Rica." The operative word is "visit" in contrast to "live."
 L'Chaim!
___ ___ ___
Thank you Mary for an interesting, provocative and humorous article (I love the story about the cement ashes in the urn)!
To get an idea of how much rain we get in Costa Rica, check this article out.
I have found a couple of things related to humidity and insects that people might also find interesting, to wit:
1. I have air conditioning and that goes a long way towards reducing humidity, subsequent mold and electronic deterioration. I only run the A/C a few hours a day while I'm home, as electricity is roughly twice the cost per kWh here as in Florida, but that time is enough to keep the mold down. Running the A/C just one hour before bed with a closed door bedroom keeps it nice and cool all night long even in the summer season.
2. I was about two months in my place when I mentioned to a friend who had lived here a long time that I had chased out both an iguana and a gecko from my second floor apartment. "Great on the iguana" says he but "Keep the gecko, they eat small insects like ants, chiggers etc."
So now I have an apartment mate, Gerry the Gecko, who I've had here for several years (or maybe it's one of his relatives now, but there's only one). I see him infrequently and he's a fairly small albino dude. I also talk to him in gecko rap ("sneck, sneck, sneck") and we're good buddies.
My apartment is now virtually free of small buggers, Gerry's developed a bit of a tummy and we're both happy.
For the large bugs, like the Olympic size Costa Rican roaches similar to Florida's that I see a couple of times a year, I keep a can of Raid handy (I've never met a bug that likes Raid).
It's just a matter of "adjustments" amigos.
¡Solo Bueno!
---
¿Que es Eso? Department (¿What is That?)
What the hey?
Looks like a shark swallowed a chain saw.
What would make him do that?
Answer in
What's-in-a-Word
section below.
¡Pura Vida!
---
Costa Rican Coffee
(How Do I Love Thee; Let me Count the Ways)
If you're as old as GG (or, now that I think of it, even considerably younger) you remember the 1960s, 70s and 80s when nutritionists and the medical industry in general regularly bad-mouthed coffee. How times have changed. Now we find coffee being virtually touted as a health food or at least containing some ingredients that are aids to good health. But wait:
So, before anyone starts hurdling epithets at GG for praising coffee let me assure you I know that caffeine-based coffee is not for everyone, particularly those with higher blood pressure or those who may be prone to anxiety and/or insomnia as stated above. For most of us though, the caffeine in coffee is a mild and useful stimulant and can be thought of as the most commonly used psychoactive drug in the world. Coffee also contains a "suite of antioxidants" that result in the various benefits listed below.
In recent studies, i.e., in the last two decades, numerous results indicate that the ingredients in coffee can indeed help certain health problems. Go HERE for a summary GG put together almost five years ago on the evolving understanding of the benefits of coffee. These include a lower chance of contracting Type II diabetes (although I developed it anyway), a lower chance of stroke when used in conjunction with green tea, better long-term memory (I forget what they said about short term memory), a lower incidence of certain types of cancer and it's also been linked to lower rates of Parkinson's disease and other forms of dementia..
1857 Painting by John Lewis "The Coffee Bearer"
Unlike wine and other alcoholic beverages, the history of coffee only goes back to the 16th century. It was first reported used as a medicine in the palace of a sheik in Ethiopia. The sheik's medicine man noticed how certain birds, who had been chewing on berries from certain shrubbery, had an unusual vitality about them. I believe today we would call that a caffeine high.
After the medicine man experimented with chewing the berries raw himself (bitter), then cooking them, then roasting them, he hit upon the brown brew we're so familiar with. When the medicine man fed the brew with its stimulating aroma to the sick sheik, the leader recovered quickly. It wasn't long before the news of the miracle drug spread quickly, even to Mecca where the medicine man was later made a Muslim saint.
Kaffa Province in Ethiopia quickly became the world center, the mecca, for coffee. As time went on of course, these Ethiopian plants were planted in various areas around the world. This was the origin of Coffea Arabica and today is the only type of coffee allowed by law to be grown in Costa Rica.
Much has been written about the good quality of coffee in Costa Rica - just Google Costa Rica coffee and you'll see. Even the commercial brands here are, on average, richer that GG has experienced in North America and in much of Europe for that matter. Some of the premium brands (I favor dark roasts) are truly an adventure in taste.
What I remember most about the brew when growing up in a small New England town, was the old aluminum percolator on top of our winter stove. It was always there (except in the summer when we had to flame it with a gas burner). Some of these pots were just plain and uncoated, while some others carried a laminated surface of porcelain, like the one in the photo left.
In our house the pot stood over the burner of our oil-fired stove in the kitchen when it was cooking and to the side during the morning hours to keep it warm, always ready for that impulsive family member who wanted a second or third cup. As human creatures universally effected by smells, who can forget the mixture of aromas from freshly perked coffee, bacon frying and the sweet smell of steaming cinnamon rolls coming out of the oven (thanks mom). I can still see mom doing all that on a Saturday or Sunday morning.
The low tech part of the percolator I was referring to above was that little glass knob at the top that allowed you to see the water change color from clear to golden brown as it perked. It was one way to know it was ready - the other of course was your watch. These simple cooking utensils were in use long before electric percolators and long before the quickie coffee makers of today with their built-in glass carafes.
Later, of course, once coffee was broadly accepted by societies virtually everywhere, the pots got more artistic like the French porcelain coffee server to the right.
So, for someone who has always been a coffee fan, if not bordering on a coffeeholic, I find myself very fortunate to be living in one of the premier coffee producing countries in the world with a tremendous selection of rich coffees to choose from.
¡Pura Vida!
---
Health Stuff
Note: The information given in this section is offered as news information only and does not indicate GGC confirmation or denial of the accuracy of the treatment or a recommendation to pursue it, nor can we or do we guarantee the efficacy of the results nor validity of the conclusions proffered. (How's that for a disclaimer amigos?)
Eyes May Be Key to Detecting Alzheimer's
A new study at the University of California - San Diego may have found a way to forecast susceptibility to or onset of Alzheimer's disease. Researchers measured the pupillary response in a nerve cluster called the locus coeruleus (LC) during cognitive testing of subjects.
Because Alzheimer's begins its corrosive attack on the brain years, even decades, beyond onset, this new test may provide a low-cost, low-invasive method to help early diagnosis.
Says the report: "The LC drives pupillary response -- the changing diameter of the eyes' pupils -- during cognitive tasks. Pupils get bigger the more difficult the brain task."
For more information visit the University wetsite here: UCSD - Risk of Alzheimer's.

No Reported Cases of Corona Virus to Date In Costa Rica
As of this writing there have been no reported cases of Corvid-19 or Corona Virus in Costa Rica. Considering the extensive number of tourists and visitors, particularly at this time of year, it's hard to believe we won't get our share but at this time the infected count locally stands at zero.
Passport Control at Juan Sanatamaria
I guess that's what local authorities believe also as a protocol based on people returning from countries known to have infected people has been instituted at the country's major international airport, Juan Santamaria. A singing group of 34 Ticos called the Chorale Café Choir is expected to be arriving shortly from South Korea, a country being on the higher risk list due to infections.
This group has been and will be monitored daily for symptoms until health officials are certain they pose no risk to themselves or others.
¡Pura Vida!
---
Travel Quote of the Month
¡A Cachete!
---
GGC Bookshelf
GGC Publications is the parent organization that publishes the Golden Gringo Chronicles as well as a number of books and paraphernalia related to the Chronicles and Costa Rica. The GGC Bookshelf also includes works from a number of other authors that belong to various writers groups based in Costa Rica.
This month we are happy to introduce a new book by Mary Martin Mason entitled Casa de Doloros. Check out the cover at the bottom of the list below and click on the "Read More" button to review a synopsis of the work and to order. Best wishes to Mary on this and future works.
Here are the books currently on our bookshelf:
Mariposa - Español
Mariposa - English
The Chronicles as Narrative
Small Business Guide
Leer más aquí
Read More
Read More
Read More
Overcoming Alcohol
Making Time Count
Spiritual Love Connection
Murder or Suicide?
Read More
Read More
Read More
Read More
Getting Around the Capital
Retiring in Costa Rica
World War II True Story
What's the Sleuth Up To?
Read More
Read More
Read More
Read More

There's Room for
More on the GGC Bookshelf

Keep Writing Amigos!
Casa de Doloros
Read More
All of the above books are available on Amazon.com and the "Read More" links above will lead you to them. You can find more detail on all of them on our GGC Publications Page.
GGC Products Store
GGC Publications also offers some accessories and paraphernalia related to the Chronicles and with Costa Rican themes, to wit:
T-Shirts:

a. Golden Gringo Chronicles with Logo,
b. Official Golden Gringo with Monkey on Banana Hammock,
c. ¡Quepo en Quepos! ("I Fit In Quepos!") with Photo of Quepos,
d. Wanna Monkey Around? - Come on Down! (shown) with Photo of White Faced Monkey,
e. It's OK to be Slothful with photo of Three-Toed Sloth.
The t-shirts are available in several themes, colors, styles and sizes. See them all HERE.
Coffee Mugs:
a. Golden Gringo, b. Wanna Monkey Around?, c. It's OK to be Slothful
See them all HERE:
What's life without a great cup of Costa Rican coffee? And it tastes even better in a Golden Gringo Chronicles mug!
To see ALL the products available in the Golden Gringo Store go here: GGC Store.
---
What's-in-a-Word


"Tell me and I forget; teach me and I remember; involve me and I learn"
–

Benjamin Franklin

Answer to Que Es Eso?
Large Tooth Sawfish
Naw, he didn't swallow a chain saw, it's a real fish called a sawfish, a large tooth sawfish or a carpenter shark. They are actually in the ray family and can grow to lengths greater than 7 meters (23 feet)
This beast used to be quite prevalent in the Caribbean but now is an endangered specie. They have a low reproductive rate (might that have anything to do with getting close physically with a mate?) and also have been over-fished.
The sharp spikes on their nose are used to impale their prey. I had a girlfriend like that once.
Apparatus and Its Plurals
I was planning to refer to the old coffee pot in the article above in the plural as apparati.
Turns out GG was wrong again; in checking with English majors and other word-smiths, I'm told that the plural of apparatus is apparatus or apparatuses because: "Latin words such as apparatus and status are nouns of the fourth declension; their plural form in English generally ends in -es." There I go again - mixing my fourth declensions with my second. Sr. Domitilla, my old Latin teacher, would not be happy.
Lexophilic Sayings Department
A lexophile is a "lover of words", for example:
"I though I saw an eye doctor on an Alaskan island, but it turned out to be an optical Aleutian."
¡Pura Vida!
---
ROMEO Corner
(Retired Old Men Eating Out)
Le Papillon at Hotel La Mariposa
Location: Top of Manuel Antonio hill about 100 meters down the road to Hotel Arenas del Mar, on the left. Also, it's about 50 meters west of Emilio's Restaurant.
Hours: Breakfast (6:30am to 10am), Lunch (11am to 5 pm) and Dinner (5 pm to 10pm)
Parking: There is a sizable parking lot on the premises (patrons must negotiate a considerable number of steps from the parking lot to the restaurant).
Contacts: Tel: 2777-0355; Email: N/A; Website:
https://lamariposa.com/le-papillon-restaurant/
Reviewing ROMEOS: Bob N., Chris F., Dan G., Del C., Donald A., Duston R., Glen N., Julia S., Mark G., Tim D.
To Review Our Rating System Go Here: R.O.M.E.O. Rating System
Le Papillon, better and more simply known as the restaurant at La Mariposa, is situated at the very top of Manuel Antonio mountain. It commands an incredible view of the Pacific and coastline that encompasses virtually the whole length of Manuel Antonio Beach (Playa Espadilla) from Punta Catedral (Cathedral Point in MA Park) to Punta Quepos on the south end of the beach.
The View from Le Papillon
There are at least four other restaurants at or near the top of Manuel Antonio that command excellent views of the Pacific but none better than, or quite equal to, this restaurant. I think of it as the gold standard for the Pacific View. I guess the others in our group were equally impressed as the restaurant achieved something never before reached in ROMEO Reviews; all ten ROMEOS gave it a perfect 5.0 maximum sloth rating for atmosphere!
The dining room consists of an open-air patio overlooking the Pacific with approximate seating for 50-60, much of which, unlike the photo above is under roof and out of the sun. GG and another ROMEOs noticed that since out last visit the chairs had been changed out in favor of contoured plastic ones - no hardwood, spine-aching stereotypical Tico chairs here. As mentioned above, the composite rating for ambiance came in at a perfect 5.0/5.0 sloths.
The menu (we were there for lunch) is fairly compact but does offer variations of steaks, seafood, a few pastas and typical Costa Rican casados.
GG decided that an order of beef quesadillas was enough for lunch. Other ROMEOs had a variety of the dishes including a steak (reported as a bit overcooked), a cobb salad, the fish special of the day (red snapper), a fish casado, a mahi-mahi burger and an arroz con camarones (rice with shrimp).

Three of us went on to enjoy a "cheesecake mora" or cheesecake flavored with blackberries.

From all the comments made, the general consensus seemed to be that the food was good but not extraordinary. The composite score for food quality came in at 4.2/5.0 sloths.

.3
$$$$.3

Value Index= 100
ROMEOs at Work at Le Papillon
We were served by a young man who was very friendly, smiley and a native born and bred Quepoan (there are not as many of this ilk as there used to be). Service was slow which I attribute to a disorganized kitchen and lack of a service manager. The composite score for service came in at 3.8/5.0 sloths. That gave an average score for ambiance, food quality and service of 4.3/5.0 sloths.
My bill for one gin-michelada (lemone juice and ginger ale in a salted glass), a diet coke and the platter of beef quesadillas came in at 16,500 colones or about $29. The composite score for cost based on ten ROMEOs experience came in at 4.3/5.0.
Th Value Index is therefore: 4.3/4.3x100=100 which puts Le Papillon in the low end of center for value index for the restaurants in the area that we've previously reviewed.
Le Papillion at La Mariposa offers an incredible view of Manuel Antonio beach and the Pacific and good but not extraordinary food at a full price.
Gotta try it for breakfast.
¡Solo Bueno!
---
Opt-In Here to Receive Your Free Monthly Copy Of
The Golden Gringo Chronicles

The Golden Gringo Chronicles is a free newsletter that is non-political, non-commercial and, hopefully, informative and entertaining. By signing up you will receive an email each month around the first of the month giving you the links to the latest edition as well as to each individual feature and departmental section.

CLICK HERE TO SIGN-UP FOR THE GOLDEN GRINGO CHRONICLES
or Email me at gg@goldengringo.com, or use our Website at: www.goldengringo.com

---
Bob Normand, Editor &
The Golden Gringo
Pura Vida!
To Contact GGC World Headquarters (yuk, yuk) to makecomments, suggest topics or criticize my bad jokes, just send an email to: gg@goldengringo.com.
Be pithy but kind; I'm sensitive.


Unsubscribe from Golden Gringo Chronicles