---


Broken News
(All the News That's Fit to Reprint)
Parque Viva Closure Spawns Investigation
Parque Viva
Coca-Cola Amphitheater In Use
In July of this year the government under President Chaves abruptly pulled the operating permit of Parque Viva, the largest sporting, concert and entertainment center in Central America. The site is located in Alejuela on the land of an old and abandoned race track. The facility, opened in April 2015, spans 30,000 sq mtrs (about 7.5 acres) and includes the 16,000 capacity Coca-Cola Amphitheater as well as display centers for Kölbi, a major electronics and communications chain and Group Sur, a large chain of hardware stores.
Parque Viva is owned by Group Nación whose primary business is being the leading newspaper in the country. La Nación was founded in 1946 in the middle of the Costa Rican Civil War which ended in 1948. Since its opening (February, 2015) the Park has become a venue for an ever-increasing stream of events which may indirectly account for the decision in July to close it.
The government cited several complaints about security, congestion and health permits from citizens in the area as well as recommendations of the National Emergency Commission, the Ministry of Public Works and Transportation, the Red Cross and the Fire Department. Groupo Nación responded by getting the closure order rescinded by the Constitutional Court (Sale IV) and getting the prosecutor´s office to initiate an investigation into "malfeasance" by the government saying the decision was based on bad info. Press reports seem to indicate an old and festering relationship between President Chaves & Co. and Groupo Nación. The truth will out, hopefully.
C´mon boys, let´s resolve this so that the place is safe and can be used; the idea is a credit to the country.
Costa Rica Futbol Team Off to Qatar Games
Sele Arriving in Doha, Qatar
Pantalla (Wide-Screen) Sales Are Up 20%
The Costa Rican "Sele" or national selection team arrived in Qatar in mid-November to participate in the World Cup FIFA Games. This is the third consecutive World Cup participation for the Ticos. The team is shown to the left - smart looking bunch of dudes don´t ya think. The Qatar Airlines plane, which had a Costa Rican guest crew, was used in the last leg of their trip from Kuwait to Doha, Qatar.
The games officially commenced on Sunday, 20 November and Costa Rica played it´s first game against Spain on Wednesday, November 23. In anticipation of the event merchants here reported that pantellas (wide-screen TV screens) were up 20%.
This is the fifth time Costa Rica has played in the world cup. Costa Rica had its best performance at a FIFA World Cup in 2014 reaching the quarter finals and competing against three former world champions who, at the time, stood within the top 10 of FIFA world ranking. The expectations for Costa Rica then were low, i.e., most expected the Ticos to finish 32nd but Instead, Costa Rica topped the group of champions undefeated, losing only because of total goal count. They left the games with a performance that was one of the eight best teams performances.
Results: Tico hopes were seriously put asunder after their bad loss (7-0) to Espana on November 23rd, ¡caramba! Didn´t look good for the Ticos after that but they redeemed themselves with the next match (Japan) which they won giving them 3 points. I´m told that a win or maybe even a tie on the next game (Germany) could advance them to the next level (the group of 16).
The tournament is no small change event as the total prize money this year has been set at US$440 million. Just showing up guarantees each team $10.5 million for participating, $9 million guaranteed for just being selected and $1.5 million for expenses. Surviving the first cut, also known as the group of 16, raises the team payment to $13 million, teams in the quarter finals raise the team ante to $17 million each, then fourth place $25 million, third place $27 million, runner-up $30 million and, finally, champion $42 million. Man, that´s a lot of colones, $42 million currently equals ¢25.6 billion; !Chihuahua!
Go for it guys, the only way from here is up.▲
Project MUSA First Stage Complete
Project MUSA Launch
The Chronicles reported in October that Costa Rica´s entry into space via it´s private space company called AdAstra, the brainchild of its Costa Rica´s home-grown NASA astronaut, Franklin Chang-Diaz, would occur shortly; it did on November 23.
Franklin Chang-Diaz
The device, called Project MUSA and produced under a contract with NASA, was launched from a spaceport in Sweden and will be used to keep track of some 200,000 pieces of space debris in near orbit which endanger launches.
It will also monitor and measure the footprint and migration of certain diseases around the world including in Central America and, in particular, Panama for the "Panama disease", a very serious plant illness that attacks banana plantations. More launches of similar devices are expected in the future. Buena Suerte, Señor Chang-Diaz.
Costa Rica Officially Adopts Thanksgiving
Tico Turkey - mmmmmmmm!
With the publication of the new law in La Gaceta on November 9, 2022, the official government newspaper, Costa Rica has now adopted the fourth Thursday of November as Día de Acción de Gracias (Thanksgiving Day), just like the U.S.
Though only a commemorative holiday and not a paid one, this action will help support already good relations between both countries and encourage tourism during the thanksgiving period.
GG has noticed over the years that many restaurants and some stores here cater to providing foods for this traditional American holiday. Noting how much my Tico friends themselves love turkey, I think it might be a good time to invest in a turkey farm.
¡Pura Vida!

TOP
---


Economic Drumbeat
(Costa Rica Business Happenings)
Largest Business Round-table Restarts Face to Face
BTM, the Buyer´s Trade Mission, a virtual trade fair is an opportunity to "meet face to face and to experience a Costa Rica that is capable of transcending borders to meet the demands of the international market". The BTM meeting, which had been canceled for the past two years because of the Covid adventure, was held for the first time in three years on September 27.
"Table 117- Your Party is Ready"
This meeting brought together some 350+ purchasing and import managers with some 500+ Costa Rican international suppliers. The subjects for the meetings are previously agreed upon based on the client's interest in acquiring Costa Rican products and using the BTM-2022 website to query and set up tableside appointments.
To get an idea of what goes on at these meetings, go HERE.
Latest Round of Gas Price Changes
In the latest round of gasoline price changes engineered by our friends at ARESEP (the Costa Rican government institution that is in charge of regulating prices for public services within the country) the result is that Regular gas is now more expensive than Super.
Super was decreased ¢56/liter to ¢795/l ($4.90/gal), Diesel was dropped ¢43/l to ¢824/l ($5.08/gal) whilst Regular went up ¢28/l to ¢839/l ($5.17/gal). GG has lived too long; to see the price of Regular gas exceed the price of Super by 5.5%. What-up amigos?
Around the same time, some press reports were asking if this might be a good time to open ARESEP (affectionately known here as "the refinery that refines nothing") to some good old fashioned open-market competition.
Venezuelan Migrants Blocked
When the U.S. Government began blocking its Southern Border with Mexico to entry by Venezuelans (I suspect as retaliation for Maduro & Co. not pumping more oil for the Biden administration) the number of Venezuelan migrants caught in the migrant pipeline from Colombia to Mexico were left stranded.
In the last few weeks we have seen a rising number of "Vuensolaños" as they are nicknamed, showing up on our street corners in Quepos woefully trying to sell lollipops and other cheap sweets to passersby to get some money. Heartbreakingly, they often have one or more of their small children sitting on the curbs with them.
On November 11 GG was casually walking the downtown Quepos area near the Malecon (Bay Park) and came across the scene depicted in the photo above. Evidently a group of several dozen undocumented Venezuelans that were traveling together in a minibus (probably more that 2,000 km or 1,200 miles from Caracas to Quepos) were being detained and rounded up by the Costa Rican Immigration Police. When I asked locals what would happen to the unfortunates the consensus was that they would be deported to Venezuela as Nicaragua is not currently very keen to let more migrants pass over their border. Vamos a ver (we´ll see).
Meanwhile a press report stated that "The PMSJ (Municipal Police of San Jose) – are seeing an increase in crimes, fights and other illegal activities by groups of Venezuelan migrants in the country". These are the migrants that have elected to stay in Costa Rica rather than return to Venezuela or proceed to the Mexican border where entry to the U.S. is currently being denied to them.
Waldorf Astoria to Open In Guanacaste
Having sampled the old Waldorf Astoria in New York several times in the 1960-70's (actually Diamond with parent Hilton for several years) I was not surprised to read the the Waldorf has become an international company with 37 locations. They plan to open their Costa Rican location in on the Cacique Peninsula (Northwest coast of Costa Rica just south of the Nicaraguan border) in 2025.
Like any Waldorf it will be luxurious and include its own wellness center, a gym, movement studio, outdoor yoga area, lap and thermal pools, and a spa; and the spa will have three outdoor treatment rooms with a tree house-inspired design. The resort also will have a kids center and teen club, 10,000 square feet of meeting and event space, and several restaurants and bars, including a gelato shop.
Yup, sounds like a Waldorf to me.
¡Pura Vida!
TOP
---
Latin America Updates
(Major Events In Neighboring Countries)
El Salvador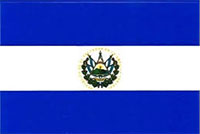 Creepy Crypto Problems. With the ongoing collapse of the cryptocurrency market, many eyes have turned to El Salvador. That´s because the current president, Nayib Bukele, made bitcoin legal tender in El Salvador in 2021 and also invested a large part of the country's fiscal reserves in the digital currency. Other press reports indicated that when asked as to what the investments amount to, the answer is either that this information doesn't exist or it's confidential. Those who watch what the president has publicized (via tweets?!) say that the investments could total about US$120 million. How much is lost, if any, is not known.
Stay tuned, this one is going to be interesting.
¡A Cahete!

TOP
---

The Computer Age and Cybercrime
(Fraud Expanding at Electronic Speed)
No Dorothy, we´re not just in Kansas anymore; we´re in all the states and all the countries without exception. We´re talking about Cybercriminals who are busy stealing other people´s money. And the electronics are making it easier for the thieves and more costly to the victims than ever.
Until recently (let´s say 10 years ago) cybercrime was relegated to stolen debit/credit cards and theft of passwords or card security codes that go along with various accounts. But now it´s becoming large scale fraud. GG, unfortunately has also been a victim of this kind of stealing. About two years after I arrived in Costa Rica and had set up a checking account at a local bank; I was pleased to find that my Social Security check could be directly deposited to said account. Good bank, eh what?
A short time later I got a call from a man identifying himself as a manager at the bank and wanted to confirm my account and its password (I mean, c´mon, he did have my telephone number). Wanting to be a good new resident, feeling comfortable with the man´s conversation and not wanting to jeopardize my newly acquired banking relationship, I gave them my password. Now remember, GG had been a former branch manager (3-1/2 years) at a major residential banking chain in the U.S. Throwing caution to the winds I gave the supposed bank manager my password only to find a day later that, except for the price of a lunch, the account had been cleaned out of about $800. Of course I changed the password immediately but it was too late. My only solace was that the thievery happened near the end of the month and the account had not yet received my monthly SS deposit nor a small pension; the damage could have been even worse.
The perpetrator´s knowledge of English, my account particulars and local banking made me comfortable. To this day I think this hombre was either an existing or former employee of my bank as he knew about the account there. I filed a formal complaint with the bank who declined refunding the account when I told them I had passed on my password (in the old days as a branch manager I would have refused repayment also). I also filed a "denuncia" (complaint) with the OIJ (the Costa Rican version of the FBI); I´ve never heard back from either the bank or the OIJ.

Never give your password to anyone, NEVER. And older people should not be hesitant to use a good, trusted friend or relative to help guide them through the electronic maze that now is considered normal banking.


In recent years new forms of cybercrime have emerged such as QRishing. This is a form of electronic fishing related to those cute little maize-like blocks we see more and more of in restaurants and many other commercial establishments. "This form of attack consists of implanting false codes among the real ones and when the user scans it, they are directed to an illusory website that asks for their credentials; In this way, cyberattackers steal payment data, duplicate cards or supplant the identity of the victims." QRishing exploits the tendencies of phone users to scan QR codes out of curiosity, boredom, or necessity. Personally I get a bit irritated with a restaurant that won´t give me the courtesy of a printed menu but expects me to fiddle with my phone for 15 minutes before I can find what I want to order.
To learn more on how to deal with QRishing, go HERE. And here´s a summary of how one security company suggests as action to avoid QRishing:
Block camera access on your phone
Disable automatically opening links when scanning a QR code
Keep your phone software updated
Avoid sharing sensitive information Online
Think before you scan
Do not trust spam emails
If the QR code leads to a page that asks for personal information, especially passwords or data related to payment methods, it is important to stop and think for a moment if the context of what you´re doing really requires it. When in doubt, don´t do it.
With regard to spam emails GG some time ago invested in a software system that costs me about $40 every six months. I run it at the beginning of each month and it not only scans for viruses and other malware but picks up "adware", that secret stuff that follows your buying and interest habits - probably permitted by you by allowing for "cookies" although I always say no to that permission request even if I have to leave the sight prematurely. My spyware system cleans cookies also.
The Conti Man
While electronic fraud has become more sophisticated it also has become more ambitious and a favorite of gangs of electronic hoodlums. The Costa Rican Public Health System (know as the Caja) was hacked in July of this year by a Russian ransom-ware group who demanded a $20,000,000 bribe to restore the system. This upset in the electronics in that ministry caused innumerable delays over several months in re-scheduling treatments and doctor visits.
With regard to the ransom our president told the thieves to go phish and installed some anti-hacking malware. By October 2022 the system was pronounced to be 90% restored but the power of not being electronically protected had been well demonstrated.
And then there are the cryptocurrency scams. Talk about big??!! How does a company (FTX) founded in 2019 end up growing to 30 billion (yes Dorothy, $30,000,000,000) by 2022 and then completely collapse?! GG looked over the possibility of making a (relatively small) investment and I guess it´s just the old fuddy-duddy in me but I coudn´t feel comfortable "investing" in something that doesn´t seem to have a tangible base. You know, if I buy General Motors or Apple I know they make pretty good cars or telephones.
Understanding the underlying strength in an investment makes sense to me but for the 19 year-old who constructed a $30 billion corporation out of thin air in a couple of years, I remain the skeptic and wish him good cybering behind bars.
¡Pura Vida!
---
¿Que es Eso? Department (¿What is That?)
Whoooa, pussycat, are you as mean as you seem?
Please don´t jump out at me!
You are kinda pretty, what are you?

Answer in
What's-in-a-Word
section below.

¡Pura Vida!

TOP
---

Rumble and Weather Talk
(Shaky Happenings & Weather Observations About the Pacific Rim)
Rumbling - Not This Month

Sometimes I don´t think we´re actually on the Pacific Rim. This past month was one of them. Let´s see what the dry season brings.

Weather - Rainy Season Refuses to End
Still rainy season and, in fact, the rains have continued to be heavy well into the first half of November over much of the country. The weather gurus (I use the term skeptically) are telling us that the dry season is beginning but on the same day they were crowing about that hope, they issued Rain Weather Green Alert #59 for many parts of the country (including Quepos) see them on the map left which shows Quepos right in the middle of the squall area.
Let there be dryness amigos as hope for Costa Rican Summer springs eternal.
Check Out Recent Earthquakes All Around the World Posted by the

U.S.G.S.
Recent Quakes

¡Aura Vida!

TOP
---

Search the Golden Gringo Chronicles Archives for Topics That Interest You
You can use our Archives to search for anything that has been written in more than 320 feature articles of the Golden Gringo Chronicles plus find Broken News items and ROMEO restaurant reviews. Enter your topic or item to search in the Google Search Routine below and follow the links offered from the search results.
Suggestion: Enter only a simple, precise and unique as possible key word or two in order to narrow the number of references retrieved:
Golden Gringo Chronicles - Enter Search Here
Readers: Our publication is open to suggestions regarding future articles and will accept pieces written by others but we reserve the right to decline anything that the editorial staff (that's GG) thinks is inappropriate for this format. Send proposals, comments, suggestions, ideas, meaningless statements and jocular observations concerning the Chronicles to GG here: gg@goldengringo.com.
---

Fiesta de los Diablitos
(One Devil of a Celebration)
Early Migration Routes in the Americas
Before Costa Rica received (I put that diplomatically)the Spanish Conquistadors in the early 1500´s there were, of course, indigenous peoples inhabiting the area. The Central American Isthmus appeared around 2.8 million years ago and eventually provided a walkable land bridge between North and South Americas offering a migration path to those who would wander. As mankind would have it, many did so, particularly by way of the Bering Straits and then south. Some of those wanderers would settle in the lands they passed through in both North and South America including what is now Costa Rica.
The migration continued over a period of about 15,000 years and by 1500 AD the population of Costa Rica is estimated to have been around 400,000. The Spanish came in the early 1500´s (see Columbus landing in Limón in 1502) and they went a long way at erasing what they judged to be paganistic indigenous culture in favor of their own beliefs, largely Roman Catholic. This forced the reduction of the indigenous population here to about 120,000 by the early 1600´s. Much of this decimation was due to epidemics such as smallpox, measles, influenza and typhus brought in by various invaders, but cruel slavery was also practiced resulting in many deaths. It is startling to note that the current indigenous population here has declined to about 114,000, not far from the level in the 1600´s, while the total population in the country recently exceeded 5.1 million (in 1950 Costa Rica was less than 1 million - who says tourism doesn´t work?).
Location of Indigenous Groups in Costa Rica
Before the Spanish came, the indigenous groups (tribes, if you will) developed their own spiritual beliefs and were influenced by both their natural environment and practices inculcated in them by more powerful native groups from both North and South Americas such as the Mayas (Mexico) and Incas (Peru). Then, after the arrival of the Spanish, the natives were forced to except Christianity and currently it has become the primary religion even among the indigenous.
But it does not mean that the indigenous have totally given up practicing, or at least showing respect for, earlier traditions. Take the Boruca people (also known as the Brunca or the Brunka) for example, who currently number only about 3,000 and are gathered in a government sponsored reservation, also called Boruca, about 132 km or 82 miles south/south-east of Quepos in the mountains (#8 on the map above).
Imagine Meeting One of These at Night
The Boruca are known for their art-craft related to making masks; masks which play off diabolic themes and reportedly even scared the hell out of Spanish conquistadors. The masks are made from lightweight balsa wood so they are easy to wear. The masks are accompanied by elaborate costumes made from cloth sacks and banana leaves.
Once a year the Boruca have a four day celebration (Dec 30 to January 2) called the Fiesta de los Diablitos (Festival of the Little Devils). The festival is held on their reservation which, in turn, is essentially the town which called Boruca (#8 in map above). During these four days they celebrate their language, legends, dance, crafts and victories over the Spanish (hope springs eternal amigos). One of the feature presentations during the festival is that of a fight between a mock bull (which represents the "evil Spanish intruders") and a mask-wearing native. Only Boruca men who have carved their own mask may participate in this ritual. After the bull is "killed" – the costume is burned on a large bonfire in the middle of the village and much celebration follows.
Rice Chicha
GG´s Boruca Mask
During the entire 4-day event much "chicha" is available about the village and festival grounds. Chicha is a fermented corn or rice drink with a family of different recipes in most Latin American countries. Not partaking myself I suspect it probably produces a strong goma (hangover) which makes the masks even scarier.
In addition to the festival itself, Boruca also has a small historical museum and a few outlets where you can buy masks and other paraphernalia. GG picked up a mask (photo right) several years ago which is now hung in my bedroom and scares away any threatening Spanish invaders (yuk, yuk). Sometimes I also think it is scanning me in the middle of the night. It´s just a fluke that the mask is a dead ringer for a nun I had in the eighth grade.
Gringo cautionary: never mess with a Boruca amigos.

¡Pura Vida!

TOP

---
¿Que es Eso? Department (¿What is That?)
Answer to Que Es Eso
GG suspects that you´ve already figured out that this is not a real pussycat (although it´s dynamic isn´t it?) but yet another Boruca mask like the ones talked about in the article above.
Life-like beautiful colors is their specialty. If you haven´t yet visited Boruca, remember that their annual festival is coming up beginning December 30.
¡Pura Vida!

TOP
---
Note: The information given in this section is offered as news information only and does not indicate GGC confirmation or denial of the accuracy of the treatment or a recommendation to pursue it, nor can we or do we guarantee the efficacy of the results nor validity of the conclusions proffered. (How's that for a disclaimer amigos?)
Monkeypox in the Land of the Monkeys
Covid may be on the decline but monkeypox and flu are here. As of November 6, Costa Rica had registered 14 cases of Monkeypox (photo) primarily in men aged 30 to 48. Hospitalization has not so far been indicated but sufferers have been given orders for isolation.
I Didn´t Do It Amigos
Despite its given name monkeypox is not generated by monkeys. It was called that because of first being discovered in a monkey but... the virus is actually hosted by rodents that come from Central and West Africa, according to Johns Hopkins University.
The monkeypox virus is spread primarily through close and intimate contact with someone who has the disease. Its symptoms include fever, intense headache, muscle aches, swollen lymph nodes, lack of energy, and skin rashes, among others.
Increase in Acute Respiratory Infections in Children
While the national health service continued to report that Cases, deaths and hospitalizations due to COVID-19 continue to trend downward, a significant increase in severe, acute respiratory infections in children has been reported for the last couple of weeks. The number of children needing treatment has increase at the National Children´s Hospital in San José has increased to the point where the beds for this problem available in the ICU has been exceeded by over 110%.
According to HNN data (Hospital Nacionál de Niños), on Friday, November 25, 81 children were in this hospital for respiratory virus, of which 19 were in Intensive Care (ICU).
God bless and help these people fighting for the children.
¡Pura Vida!
---



Travel Quote of the Month
¡A Cachete!



TOP
---




GGC Bookshelf




GGC Publications Group is the parent organization that publishes the Golden Gringo Chronicles as well as a number of books and paraphernalia related to the Chronicles and Costa Rica. The GGC Bookshelf also includes works from a number of other authors that belong to the Quepos-Manuel Antonio Writers Group in which GGC has been a founding member.
Here are the books currently on our bookshelf:
| | | | |
| --- | --- | --- | --- |
| | | | |
| Costa Rica`s Mystery Spheres | Mariposa - English | Mariposa - Español | The Chronicles as a Narrative |
| #1 Read More | #2 Read More | #3 Leer más aquí | #4 Read More |
| | | | |
| Small Business Guide | Making Time Count | Overcoming Drinking | Murder or Suicide? |
| #5 Read More | #6 Read More | #7 Read More | #8 Read More |
| | | | |
| Getting Around the Capital | Retiring in Costa Rica | Avoiding the Pitfalls | What's the Sleuth Up To? |
| #9 Read More | #10 Read More | #11 Read More | #12 Read More |
| | | | |
| Spiritual Love Connection | World War II True Story | Wildfire and the Tribune | World´s First Crypto Caper |
| #13 Read More | #14 Read More | #15 Read More | #16 Read More |
All of the above books are available on Amazon.com and the "Read More" links above will lead you to them. You can find more detail on all of them on our GGC Publications Page.
GGC Products Store
GGC Publications also offers some accessories and paraphernalia related to the Chronicles and with Costa Rican themes, to wit:
T-Shirts:
a. Golden Gringo Chronicles with Logo
b. Official Golden Gringo with Monkey on Banana Hammock
c. ¡Quepo en Quepos! ("I Fit In Quepos!") with Photo of Quepos
d. Wanna Monkey Around? - Come on Down! (shown) with Photo of White Faced Monkey, e. It's OK to be Slothful with photo of Three-Toed Sloth.
The t-shirts are available in several themes, colors, styles and sizes. See them all
HERE
.
Coffee Mugs:
a. Golden Gringo, b. Wanna Monkey Around?, c. It's OK to be Slothful
See them all HERE:
What's life without a great cup of Costa Rican coffee? And it tastes even better in a Golden Gringo Chronicles mug!

To see ALL the products available in the Golden Gringo Store go here: GGC Store.
¡Solo Bueno!
---
What's-in-a-Word

"Tell me and I forget; teach me and I remember; involve me and I learn"
–

Benjamin Franklin
Answer to Que Es Eso
That pussycat is a mask made out of balsa wood - the kind that the Borucas specialize in. GG finds it not only striking in its reality (eyes) but beautiful.
See article above for more on Boruca masks.
¡Pura Vida!
---
ROMEO Corner
(Retired Old Men Eating Out)
Loving Indian Cuisine
Location: Manuel Antonio, 150 meters south of Super Joseth supermarket.
Hours: Lunch and Dinner
Parking: Off Main Street in Front of Restaurant, Down a Short Alley
Contacts: Tel: 8995-2929
Reviewing ROMEOS: Barry S., Bob N., Carl M., Chris D., Cris, Dennis R., Glen N., Harry R., Julia S., Karen M., Olga C., Phyllis C., Roger B., Ruth R.

To Review Our Rating System Go Here: R.O.M.E.O. Rating System
This is a reincarnation of the old Little India restaurant that was at Byblos and which has now relocated to what is the old Kapi-Kapi restaurant building. It sits high on the Manuel Antonio hill overlooking the Pacific and is far enough removed from the main street to be quiet. Customers should be aware that to access the dining room from the parking lot requires traversing by foot up a fairly long ramp (maybe 60 feet) that reverses direction and ends at a staircase requiring about 10 steps. Access to the restaurant therefore can be difficult for the physically impaired.
ROMEOs Once More Hard at Work
We were given a large round table that seated ten comfortably and fit most of us but three of us ended up at a side table (total of 14 ROMEOs this visit) to spread out. The restaurant tables are basic but the dining room sports a large model, wooden three-master sailing ship which I coveted. The composite score for ambiance came in at 4.1/5.0 max sloths.
We were offered a menu several pages long that covered seafood, meats, chicken and vegetarian dishes, one of the most comprehensive menus GG has seen anywhere in this area. Of course virtually all the dishes, as the name of the place implies, are based on Indian cuisine (don´t expect a hamburger or pizza in a place like this) and personally, GG enjoyed the gentle and extensive use of common Indian spices in their sauces.
GG ordered an appetizer of spiced ground vegetables which were very tasty and a lamb dish (Bhopali Korma) main course similar to one I had a week earlier also at the Living. It was the same delicious sauce but the lamb pieces were not as lean as before. Otherwise, excellent.

With so many ROMEOs there was a broad sampling of the menu by other ROMEOs that included Chicken Kohram, Chicken Marsala, Tandoor Vegetables, Butter Chicken, Lamb Chops, Chicken Biriane, and Fried Fish.

The composite average score for food quality came in at 3.9/5.0 although the variation of scores implied a wide range of ratings.

.58
$$$.6

Value Index = 99
We were served by a young man assisted by the owner (the latter being an Indian by birth). Of the various areas we rate a restaurant, service at this restaurant this particular day caused the most difficulty. I found out later that the young man was starting his first assignment at this career that day. I think we overpowered him a little, the service being quite slow and which also included a mis-order that had to be sent back to the kitchen. Better luck next time amigo (I remember my fist job too)! The composite score for service came in at 2.8/5.0, one of the lowest ratings we´ve had in this area.
The average for Ambiance, Food Quality and Service came in at 3.58/5.0.
GG´s vegetable appetizer, lamb stew and a Ginger Ale Michelada came in at just under 31,000 colones or about $51. The composite score for cost came in at 3.6/5.0 making the Value Index = 3.58/3.6 = 99 and placing Loving Indian Cuisine dead center in our list of recently reviewed (last 36 months) restaurants in the Quepos/Manuel Antonio area.
The ROMEO Group can suggest that Loving Indian Cuisine is a good place to sample the varied and interesting cuisine of India and that hopefully the shakeout period on restarting a restaurant will pass into improved service. Likewise be prepared to pay full Manuel Antonio pricing.
¡Solo Bueno!
---
Opt-In Here to Receive Your Free Monthly Copy Of
The Golden Gringo Chronicles

The Golden Gringo Chronicles is a free newsletter that is non-political, non-commercial and, hopefully, informative and entertaining. By signing up you will receive an email each month around the first of the month giving you the links to the latest edition as well as to each individual feature and departmental section.

CLICK HERE TO SIGN-UP FOR THE GOLDEN GRINGO CHRONICLES
or Email me at gg@goldengringo.com, or use our Website at: www.goldengringo.com

---
Bob Normand, Editor &
The Golden Gringo
Pura Vida!
To Contact GGC World Headquarters (yuk, yuk) to makecomments, suggest topics or criticize my bad jokes, just send an email to: gg@goldengringo.com.
Be pithy but kind; I'm sensitive.


Unsubscribe from Golden Gringo Chronicles